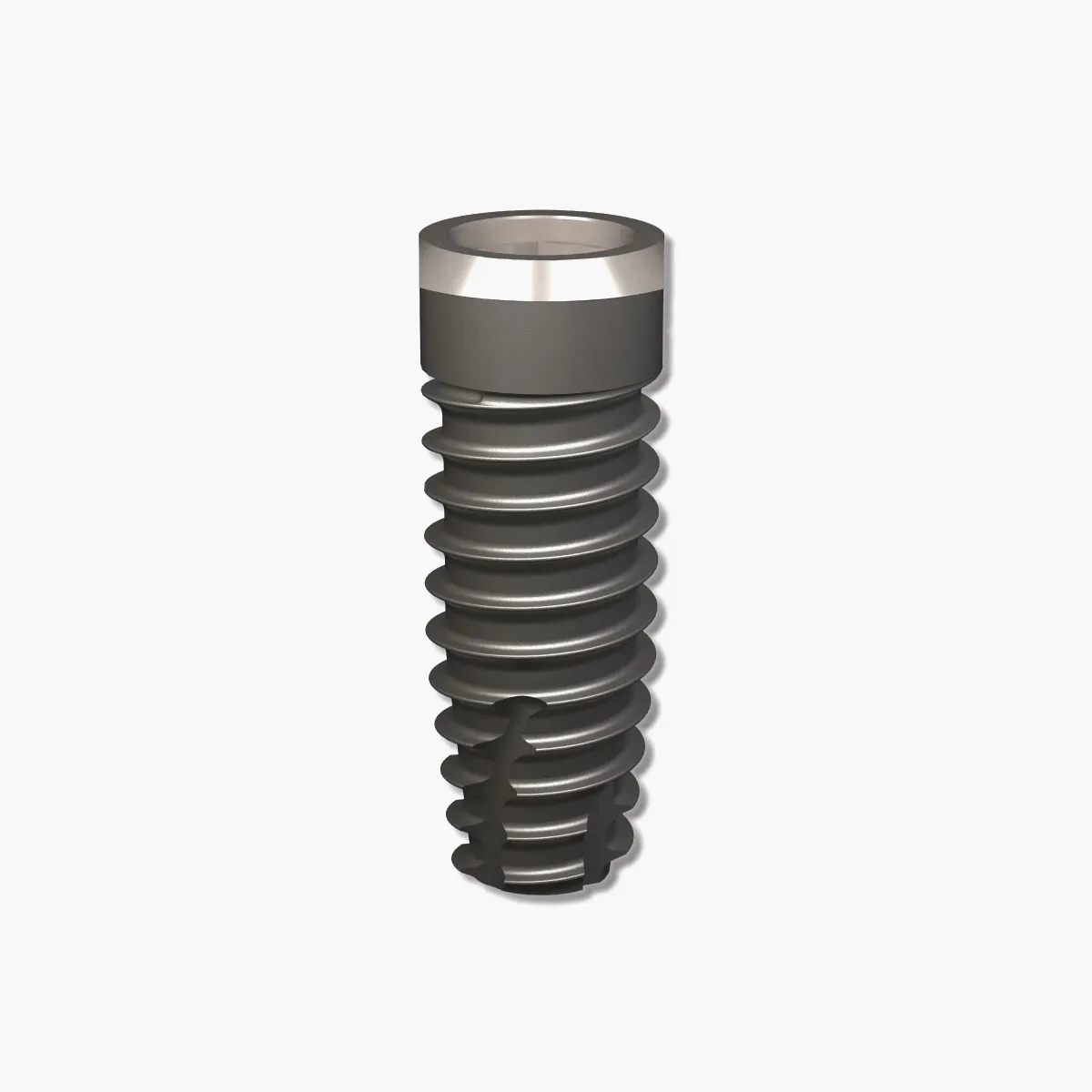 BNX CO
Extremely versatile and suitable for every clinical indication. The surface of the crestal module is polished for 1 mm, sandblasted and etched for the rest of the implant body. Connection: the cylindrical hexagonal socket prevents rotation by perfectly stabilising the prosthesis. The coil has no sharp edges to optimise load distribution while promoting the primary stability of the implant and its osseointegration. Shape: cylindrical-conical. Read more...
production_quantity_limits Not purchasable
BNX Co-Coms
The G-HEX internal hex connection represents an optimal combination of design and ease of use that has been shown to reduce stress on crestal bone and resist 'screw loosening.
The hexagonal implant-abutment complex still represents a reliable and predictable micromechanical system according to the prosthetic implant need to contain the risks of unscrewing disconnection.
The
G-Hex
line consists of 2 types of implants
BNX CO Conical Implants
BNX COMS Conical Implants with Microspire and Mountless