BNX Implant Line
Implantology of excellence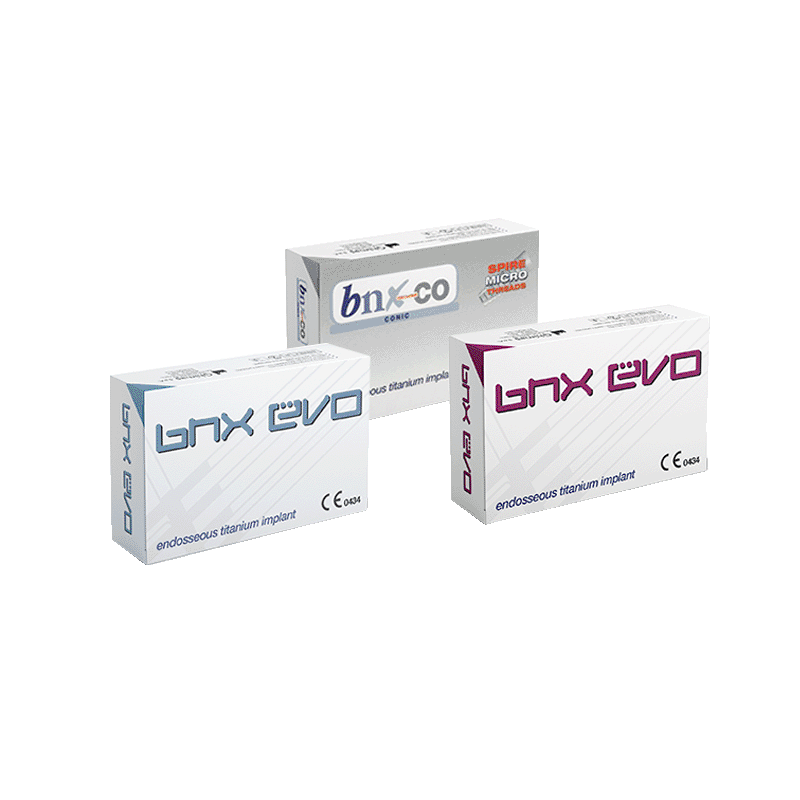 The BNX implant line is the Ghimas line consisting of the Evo and Coms implants.

Ghimas implants are completely made of grade 4 titanium ("commercially pure" - Ti 99.84%). The macro- and microstructured G-OSS surface has osteoconductive properties that promote faster and more complete osseointegration.

The surface treatment of our implants is performed through a process developed in Ghimas laboratories, which includes coarse-grain sandblasting followed by double acidification. This ensures optimal cleaning of the surface itself.