Ceru line
Natural and gentle solutions to ensure cleanliness and protection of the ear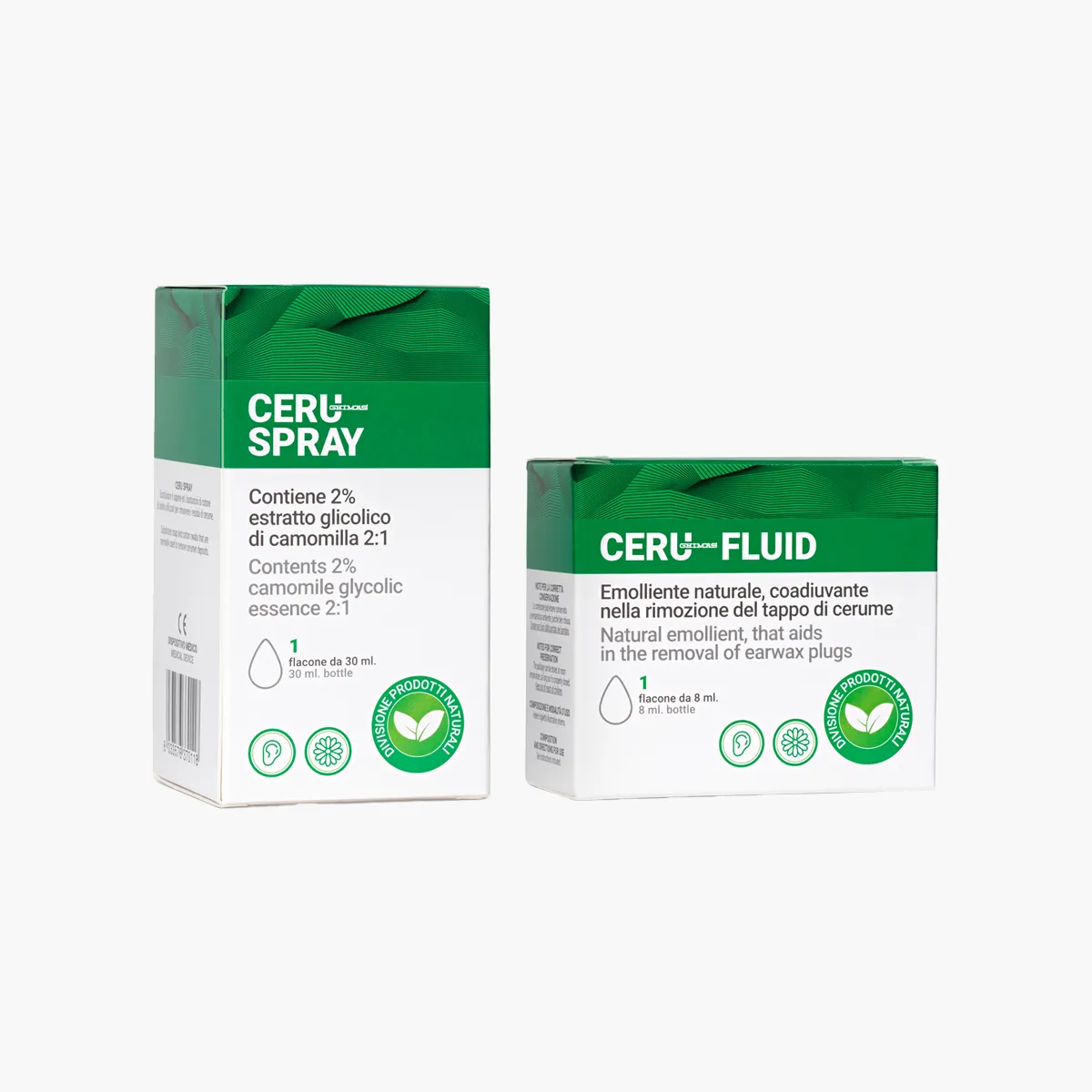 Cerumen is a dense, wax-like, yellowish substance that performs a physiological defensive action to prevent foreign bodies (dust or microbes) from easily entering the ear. When its production becomes excessive, a plug of earwax may form in the ear, causing annoying discomfort such as sudden deafness, buzzing, pain and dizziness; it is therefore essential that the Specialist intervenes to remove it.
Regardless of the consistency of the plug of earwax that has formed, before removing it, it is useful or necessary to thin it with the aid of a suitable emollient product.

CERUFLUID removes earwax blockage chemical-free
CERUSPRAY for daily hygiene, the correct and safe alternative to using cotton swabs
Suitable for adults and children.