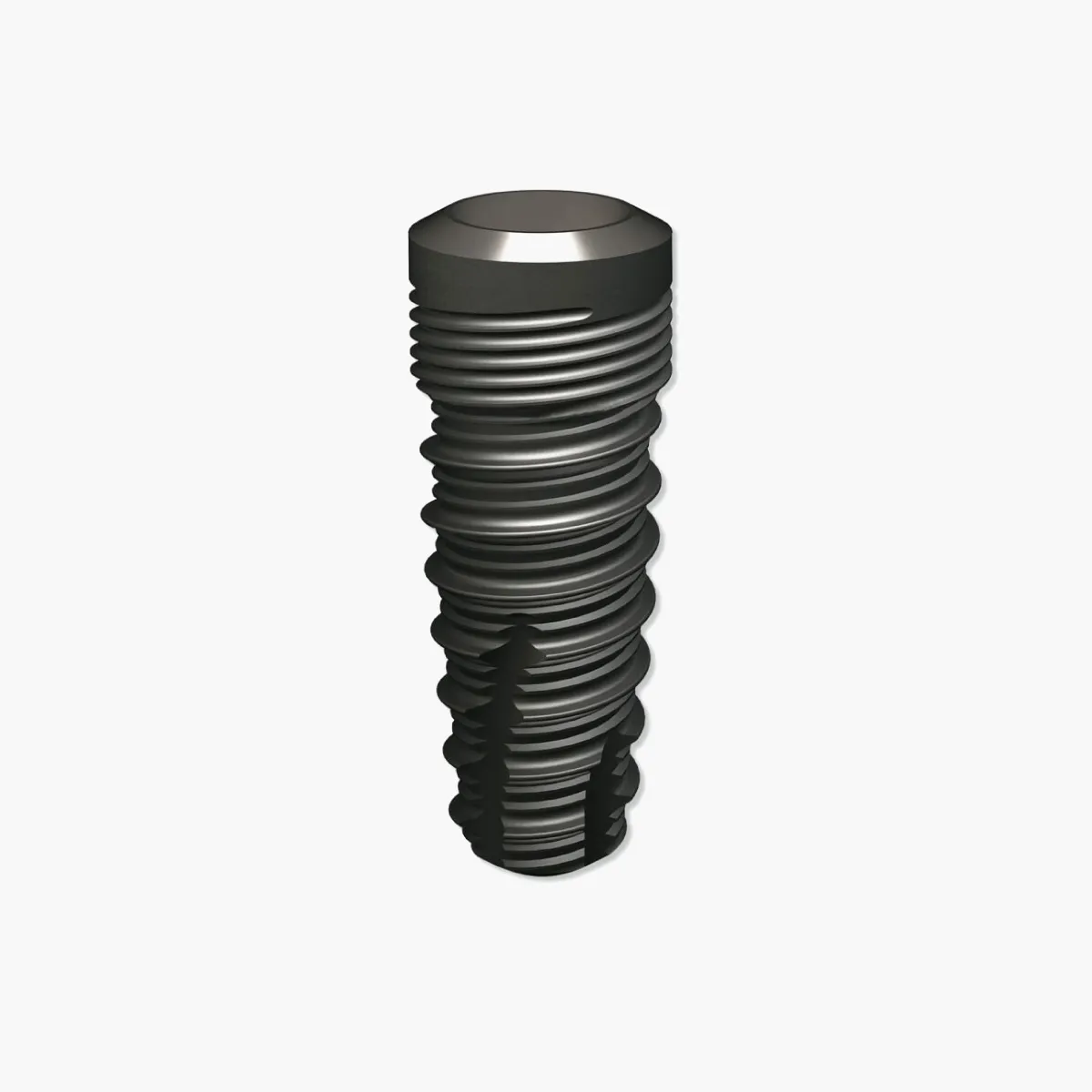 BNX Evo Slim Fit
Evo Slim Fit wurde für eine einfache Implantatinsertion bei D1- und D2-Bedingungen (Harter knochen) entwickelt. Mehr lesen...
production_quantity_limits Nicht käuflich erwerbbar
BNX Evo
BNX EVO
The implant is conical in shape and has microspires that increase the osseointegrable surface area by 30 percent. The microspires in the crestal module extend into the body of the implant, facilitating its screwing verticality and improving its stability. The microspires in the crestal module clamp the implant perfectly, allowing for increased cortical stability. The implant has a rounded apex shape that allows for better insertion into the implant site and maximum gentleness to the tissues. There are also four apical millings that facilitate screwing and collect possible frustules of bone left in situ. The implant is equipped with SWITCH PLATFORM at the collar that promotes maintenance of biological width. CONICA G-CONE connection with 12 positions allows the most harmonious load distribution, best sealing and facilitates angled abutment placement.
BNX EVO SLIM FIT
Evo SLIM FIT hat im Gegensatz zum Evo-Implantat einen unterdimensionierten (reduzierten) Körper von 0,25 mm, der die Insertion unter Beibehaltung eines kontrollierten Drehmoments erleichtert, wodurch die Verwendung eines Gewindeschneiders vermieden und die Zeit des Osseointegrationsprozesses verkürzt wird. Evo slim fit ermöglicht es dem Behandler, den am besten geeigneten Implantatdurchmesser entsprechend der Knochendichte des Patienten zu wählen.